Exit 1 RV will be having its 60th Annual Open House Saturday April 27th, 2019 from 9am-5pm and Sunday April 28th, 2019 from 10am-4pm!  Enjoy our Open House sale pricing for the entire month of April on all new and pre-owned inventory!
Click here to see all of our new and pre-owned inventory!
On top of reputable sales and service, we also have a store stocked full of parts and accessories. We stock fast moving camping gear and accessories and the slower moving parts that you need to fix your camper today. If we do not have what you're looking for in stock, our distributors more than likely do and can ship parts soon after we place the order. For information on our distributors' websites, please click the links below.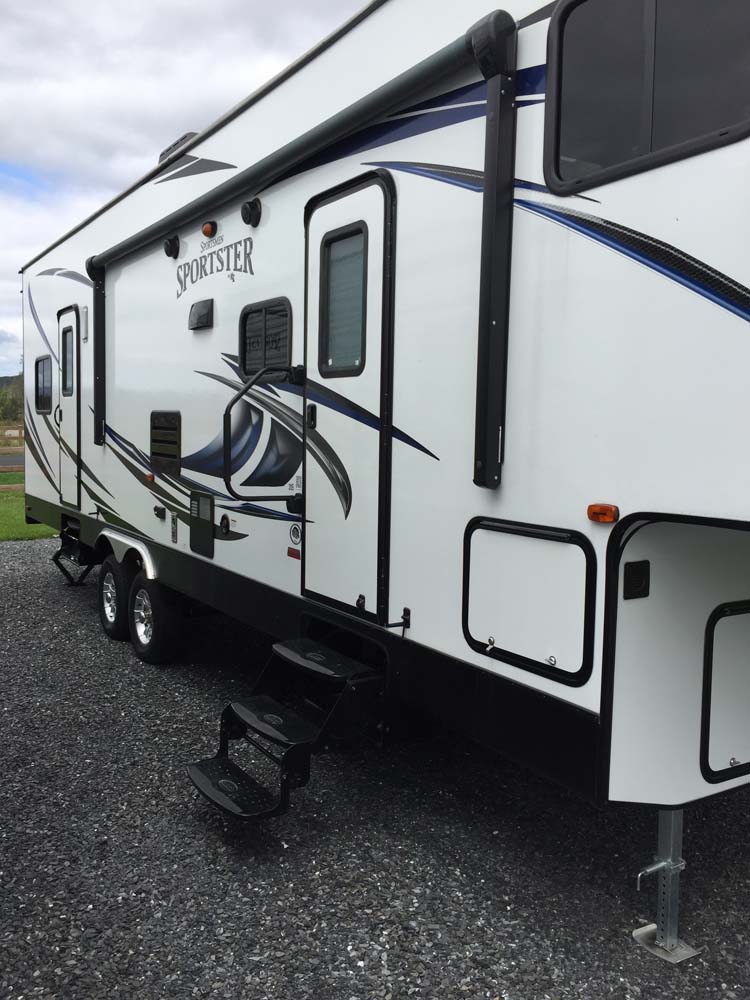 LEFTOVER TOY HAULER!!! GET IT BEFORE ITS GONE!
This is a BRAND NEW leftover 2017 Sportster 315TH fifth wheel toy hauler that we are selling at the USED NADA PRICE!  This is a great toy hauler that can still be towed by some half-ton trucks.  It has a 10' garage in the back with a bunk bed and two benches on an electric lift so you can fit the kids or guests and still fit your toys.  For more information, check this out on our inventory page!
MSRP: $44,815
Sale Price: $31,700
Your only local Full Service RV Center SINCE 1959